Yale University, New Haven

28 June - 9 August 2015
Study at a leading Ivy League University
Attractive location in beautiful New Haven, within easy reach of New York
Take part on our Language Special Interest Options available at this centre to help ambitious learners make faster progress
Founded in 1701, Yale University is one of the oldest centres of higher education in the United States. Part of the Ivy League, Yale is widely considered one of the most prestigious universities in the world.
Located in the town of New Haven, Yale's campus has been called the most beautiful in America. It offers our students high quality teaching facilities and single and shared room residential accommodation.
At this centre, in addition to 20 lessons per week of English, students can take advantage of the Special Interest Options which include Language Workshops, American University Studies, English & Performing Arts, and Speaking and Writing making our Yale centre perfect for more ambitious, mature learners.
Outside of the classroom we offer an exciting and varied social programme, with the many attractions of New York City only 90 minutes away.
| | |
| --- | --- |
| Age range | 13 - 17 |
| Capacity | 150 |
| Residence | Single or Twin Bedrooms, Shared Bathrooms |
| Travel Times | New York - 90 minutes |
| | Boston - 150 minutes |
| Class Size | 15 per class |
| General Staff Ratio | 1:20 |
| Excursion Ratio | 1:12 |
Activities
Two full-day excursions per week
Full-day excursions include New York City tours, Six Flags Adventure Park and Newport, Rhode Island
Full afternoon and evening activity programme is organised; including a choice of sports (swimming, table tennis, basketball, volleyball, football) as well as other activities including movie nights, karaoke night, student discos, bowling and many more.
Further information
Students have the option of taking part in our Language Special Interest Options which include: Language Workshops, Exam Skills, American University Studies Course, English & Performing Arts, and Speaking and Writing
For your admission and consulting
enrol@Gcentre.net | Skype, Kakao talk & Line ID : Gcentre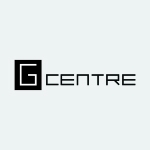 Gcentre
예약방문상담시간 : 월 ~ 금 / 오전 10시 ~ 오후 5시
서울시 중구 소월로 10 단암빌딩 5층 04527
(영국/캐나다/뉴질랜드 공식 비자 지원 센터 층)
전화상담 : 070 7010 3153 | 카톡상담 ID : Gcentre
이메일 : info@gcentre.net