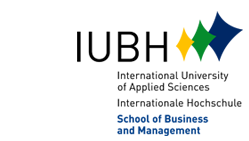 유럽의 대학은 볼라냐 프로세스에 의해 대부분의 학위 과정이 3년제이고 영국, 아일랜드, 몰타 등이 아니더라도 영어로 과정을 운영하고 있습니다. 유럽 국가에서 대학을 진학 한다는 것은 졸업 후에 유럽 국가들에서 취업을 할 수 있다는 것이고 영어로 과정을 이수하기 때문에 전세계 어느 나라로도 진로가 가능합니다. 또한 유럽 국가들에서 합리적인 비용으로 학사 학위를 진행한 이후 영국, 미국 등으로 석사 과정이 가능합니다. 가령, 유럽 대학에서 학사학위 3년 + 영국 대학 1년 석사 학위로 할 경우 4년 정도에 석사 학위 까지 가능합니다.
유럽의 대학들은 주로 국제학생들을 위하여 비즈니스 과정 을 독립적으로 영어 과정으로 운영하고 있습니다.
한국 G 센터는 독일 IUBH의
한국입학 사무처입니다.
볼로냐 프로세스
(
영어:
Bologna Process
)는
영국
,
프랑스
,
독일
,
이탈리아
등 4개
유럽연합
소속 국가들이 이탈리아
볼로냐
에서 모여 2010년까지 단일한 고등교육제도를 설립, 유럽 대학들의 국제 경쟁력을 높이고자 1999년에 출범한 프로그램이다. from Wikipedia
IUBH is the first university in Germany to be awarded five premium seals
CHE Ranking 2014: Best Private University of Applied Sciences in Germany

한국 G센터는 IUBH의 공식 한국 입학처입니다.
입학문의
일반문의 : info@Gcentre.net
입학등록문의 : enrol@Gcentre.net
카톡아이디 : Gcentre
University philosophy
The IUBH School of Business and Management, located in Bad Honnef and Bad Reichenhall, is the centre of competence for Business Administration and Service Management. It stands for well-founded, sound scientific study and focuses particularly on promoting the work ethic and service mentality of the students.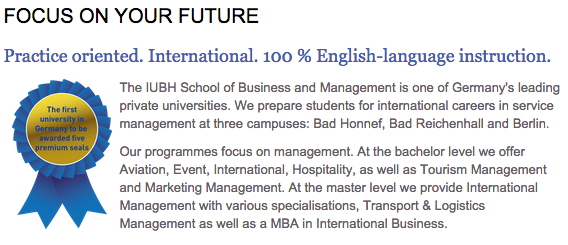 Postgraduate Programmes (e.g. Master)
Bachelor from a recognized university plus IELTS of 6.0.
IUBH also accepts a wide range of other accepted English tests:
TOEFL Paper
TOEFL CBT
TOEFL IBT
IELTS
CEFR
Pearson (PTE)
A detailed overview with needed score levels you'll find here.
For further questions please contact our International Admission Team for details.
For business graduates the duration of the programme is 4 semesters (2 years). For non-business graduates the duration is 5 semesters (2.5 years).
Undergraduate Programmes
Direct entry into 6-semesters bachelor programme:
IELTS of 6.0 (or other accepted tests, please ask our International Admission Team) plus higher Secondary School leaving certificate with scores in the top 30% of your academic year pluseither:

SAT (Standardized Test for College Admission) > 1,400 Pts or
ACT (American College Testing) > 20 points or
Pass the IUBH entry test in one of our partner´s offices.
Please contact our International Admission Team for details.
Entry via our Foundation Programmes:
If you do not yet qualify for a direct entry in our bachelor programme – or you want a solid preparation for your studies at the IUBH – you are very welcome to participate in one of the following programmes:
Regular Track: 5 months foundation programme
- Starting dates April 15th & October 15th
Intensive Track: 10 months foundation programme to ensure success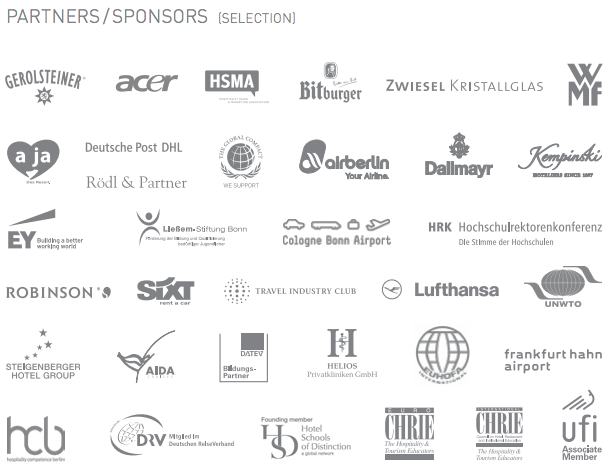 Recognition and Accreditation
Recognized accreditations, awards, partnerships and memberships guarantee the excellent quality of the university and its study programmes. All study programmes are accredited by the independent accreditation agency FIBAA, and recently, five degree programmes were additionally distinguished with FIBAA's rarely awarded golden Premium Seal. IUBH is the first university in Germany to be awarded five premium seals.
The IUBH consistently achieves high ratings in assessment measures, including top marks in the current CHE-Ranking 2014 in all relevant categories. In the field of business administration the IUBH ranks as Germany's best private university of applied sciences with the most ratings in the top performing group.
The IUBH is a founding member as well as the only German university in the association "Hotel Schools of Distinction" and was the first and only private university to be awarded the UN Seal of Quality UNWTO.TedQual for its degree programmes in tourism. Additional awards and membership round off the quality profile.
IUBH Facts & Figures
Entry Requirements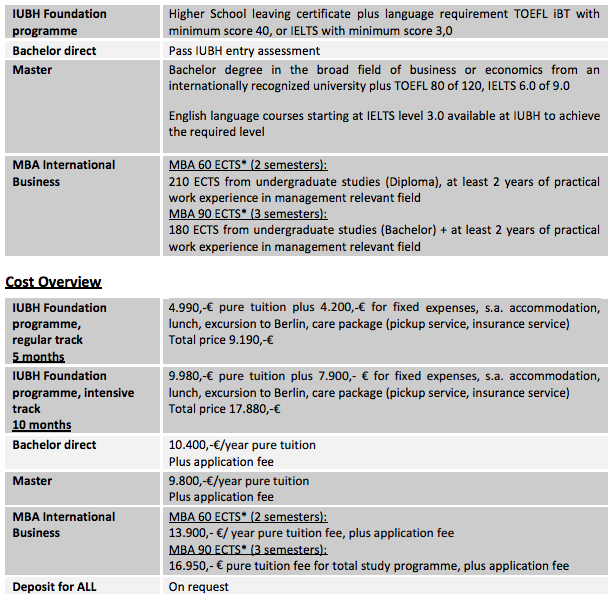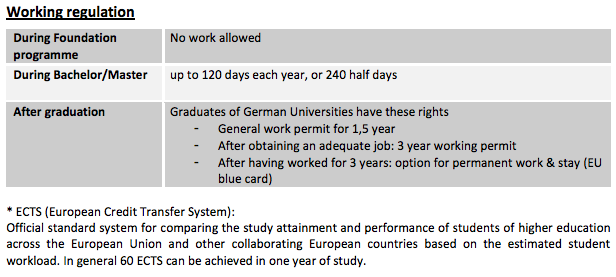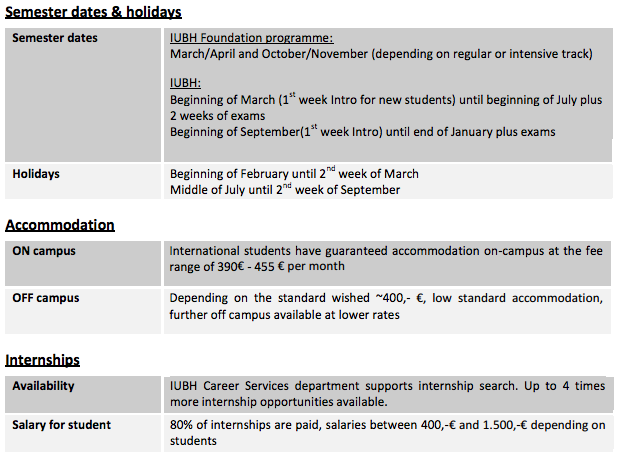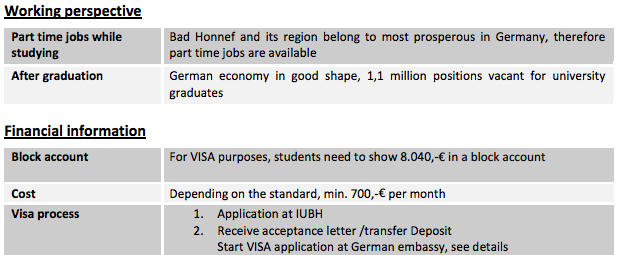 http://www.auswaertigesamt.de/EN/EinreiseUndAufenthalt/StaatenlisteVisumpflicht_node.html

Fields of study/qualifications
Bachelor programmes
Aviation Management: 6 semesters, degree: Bachelor of Arts, Campus Bad Honnef
International Aviation Management: 7 semesters, degree: Bachelor of Arts, Campus Bad Honnef
International Event Management: 6 semesters, degree: Bachelor of Arts, Campus Bad Honnef
International Management: 6 semesters, degree: Bachelor of Arts, Campus Bad Honnef
Hospitality Management: 5 semesters, degree: Bachelor of Arts, Campus Bad Honnef + Bad Reichenhall
International Hospitality Management: 7 semesters, degree: Double Bachelor, includes study year abroad, Campus Bad Honnef + Bad Reichenhall
International Marketing Management: 6 semesters, degree: Bachelor of Arts, Campus Bad Honnef
Tourism Management: 6 semesters, degree: Bachelor of Arts, Campus Bad Honnef
International Tourism Management: 7 semesters, degree: Double Bachelor, includes study year abroad, Campus Bad Honnef + Bad Reichenhall
Master programmes
International Management: 4 semesters, degree: Master of Arts, Campus Bad Honnef & Berlin
International Management · Hospitality: 4 semesters, degree: Master of Arts, Campus Bad Honnef & Berlin
International Management · Marketing: 4 semesters, degree: Master of Arts, Campus Bad Honnef & Berlin
International Management · Finance & Accounting: 4 semesters, degree: Master of Arts,Campus Bad Honnef & Berlin
International Management · Aviation: 4 semesters, degree: Master of Arts, Campus Bad Honnef & Berlin
International Management · Human Resources: 4 semesters, degree: Master of Arts, Campus Bad Honnef & Berlin
International Management · Health Care: 4 semesters, degree: Master of Arts, Campus Bad Honnef & Berlin
International Management · IT Management: 4 semesters, degree: Master of Arts, Campus Bad Honnef & Berlin
International Management · for Non-Business Graduates: 5 semesters, degree: Master of Arts, Campus Bad Honnef & Berlin
MBA International Business: 2 or 3 semesters, degree: Master of Business Administration, Campus Bad Honnef & Berlin
Transport & Logistics Management: 4 semesters, degree: Master of Arts, Campus Bad Honnef
Certificates
Hospitality Real Estate Certificate: 2 week summer course or in 4 modules of 3 days each, Campus Bad Honnef + Bad Reichenhall

Students
about 1,800 (Summer Semester 2014)
from Wikipedia

International University of Applied Sciences Bad Honnef - Bonn
Established

1998
1998 Founding of the International University of Applied Sciences in Bad Honnef. 1999 State recognition by the Ministry of Education and Science of North Rhine-Westphalia for the study programmes Hospitality-, Tourism- and Aviation Management. 2000 study start for the four-year double degree programmes Hospitality Management and Tourism Management. 2002 Minister Wolfgang Clement inaugurates the International University of Applied Sciences Bad Honnef. Admission to the exclusive association with the The Leading Hotel Schools of the World, now Hotel Schools of Distinction as the first and only German university. 2007 In cooperation with a flying school Aviation Management students have the chance to attain their flight licence simultaneously to their studies at IUBH. 2009 The International University of Applied Sciences Bad Honnef • Bonn opens its first building on Bad Reichenhall at their second campus. 2010 The IUBH celebrates its 10th anniversary. In the course of the festivities the campus conference "IUBH Dialogue on Sustainability - IUBH Nachhaltigkeitsdialog" takes place for the first time. 2011 The university administration of the IUBH and the Board of the Chamber of Industry and Commerce Bonn Rhein Sieg sign a cooperation agreement to strengthen economic and scientific excellence in the Bonn region. 2011 The first Distance Learning programmes at the IUBH, a Bachelor of Arts in "Business Administration" and a Master of Arts in "General Management" are accredited by the Foundation for International Business Administration (FIBAA) and the Central Government Office for Distance Learning (ZFU). 2012 Cooperation agreement with Cornell University aimed to support highly talented IUBH students. 2011 start of the first online study program in Business Administration. 2013 Start of the online study programme Bachelor Business Informatics. 2014 started the study programmes in the field of Finance Management, Health Care, Marketing and Human Resources. In Fall 2015 the University will open their new University Campus in the capital city of Germany in Berlin
한국 G센터는 IUBH의 공식 한국 입학처입니다.
입학문의
일반문의 : info@Gcentre.net
입학등록문의 : enrol@Gcentre.net
카톡아이디 : Gcentre
For your admission and consulting
enrol@Gcentre.net | Kakao Talk ID : Gcentre
Admission : enrol@Gcentre.net