About Us / Brief Info
Mission Statement: ESLI's Mission is to improve the English language skills of international students and prepare them for academic success in North American universities.
ESLI is the original Pathway Program into the universities' degree programs. No TOEFL or IELTS is required. Upon completing our program, ESLI universities guarantee placement to academically qualified students.
Students do not need to submit GMAT or GRE exam scores at the time of application for acceptance into the graduate programs. Instead, ESLI affiliated universities allow students to take the exams at the end of the Pre-University level of the ESLI program.
Substantial scholarships are available to academically qualified students once they enter the degree programs. These are available every spring and fall term, and, in some cases, in the Summer term.
ESLI students have full access to campus facilities, services, and activities. Each school offers ESLI students the opportunity to immerse themselves in the university culture, students are encouraged to participate in social activities and attend sporting events.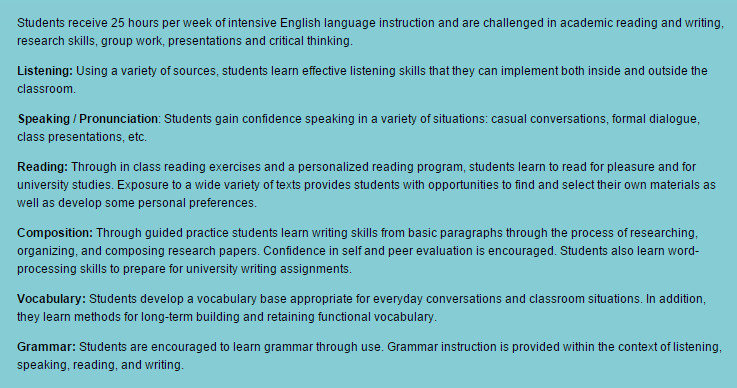 ESLI Language Centers
These Centers are integrated into the academic, social, and cultural life of each host university to give our students a fully enriched study abroad experience.
Located on the campus of the ESLI host schools, ESLI provides each student with the opportunity to interact with North American students in the dorms, social clubs, athletic events, school dining halls, onthe tennis courts and soccer fields, etc.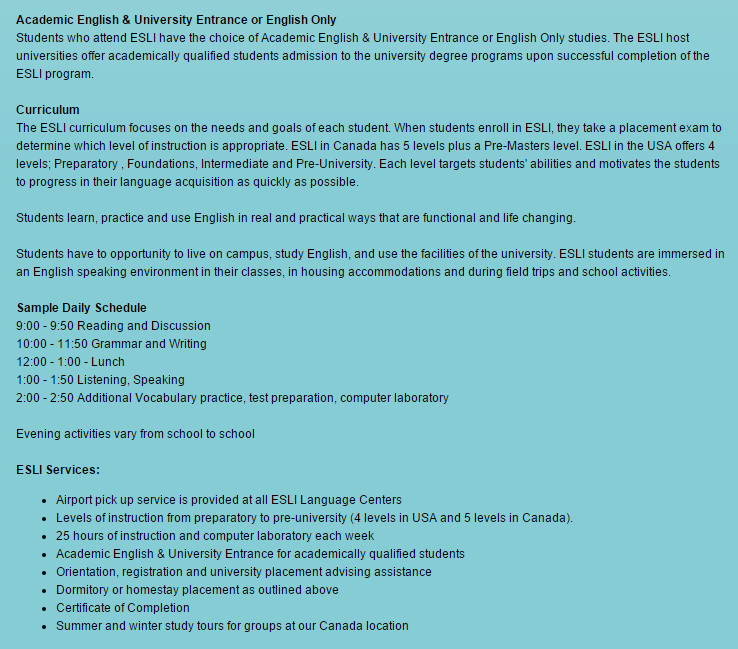 School Introduction
The University of Minnesota Duluth (UMD) is a comprehensive regional university that consistently ranks among the top midwestern, regional universities in U.S. News & World Report's "America's Best Colleges" issue. Providing an alternative to both large research universities and small liberal arts colleges, UMD attracts students looking for a personalized learning experience on a medium-sized campus of a major university. It has 13 bachelors degree programs with 74 majors, and graduate programs in 24 different fields. The university's campus consists of more than 50 buildings on 244 acres overlooking Lake Superior. Student life programs and undergraduate research opportunities at UMD allows students to gain valuable leadership skills, and gives them an edge when applying to graduate school.

Acaemic
The University of Minnesota Duluth has 13 bachelor's degree programs with 74 majors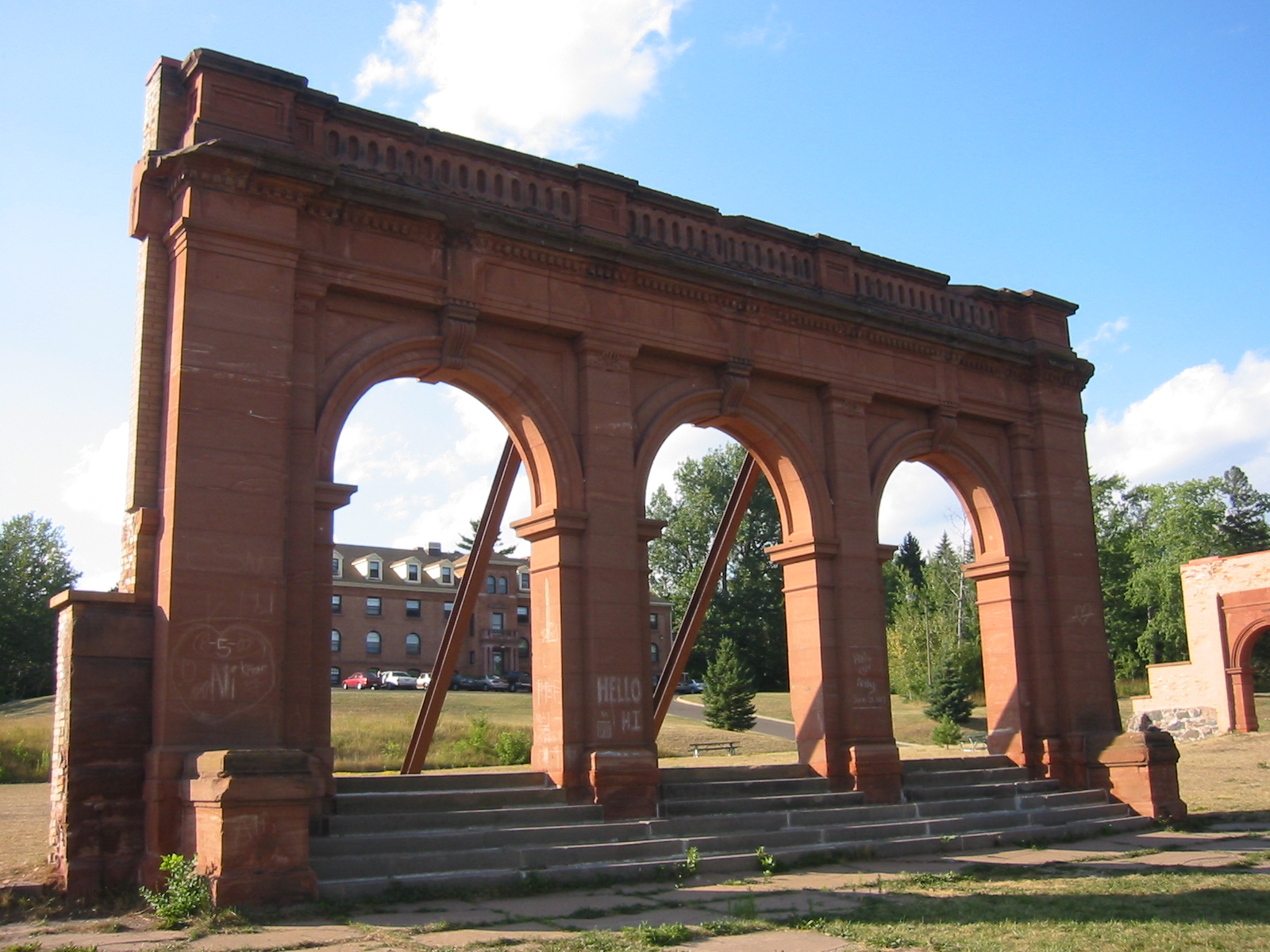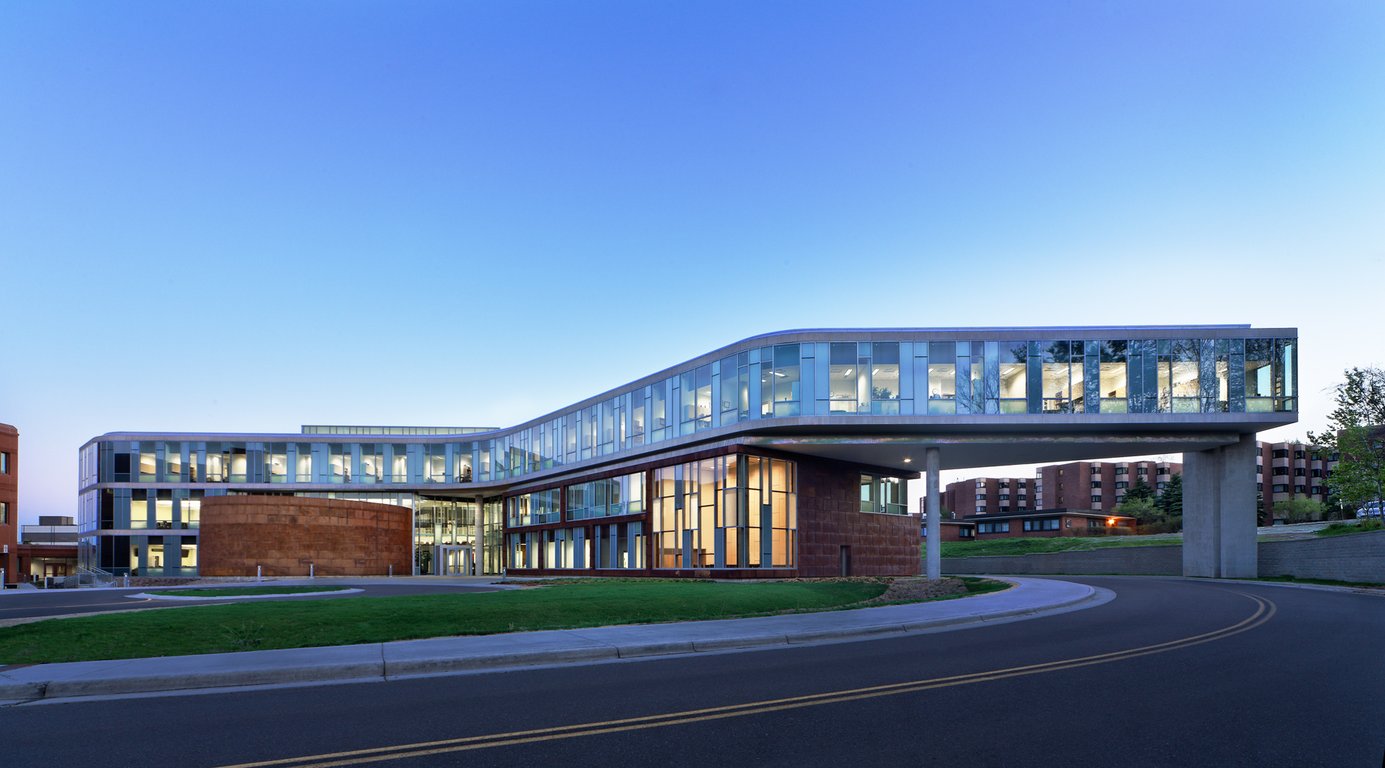 출처
ESLI 홈페이지 <http://www.esli-intl.com/index.php>

Wikipedia <https://en.wikipedia.org/wiki/University_of_Minnesota_Duluth>
사진
<https://www.higheredjobs.com/images/AccountImages/885_1.jpg>
<http://www.d.umn.edu/umdhr/studentjobs/images/overCampusCtr.jpg>
<http://c1038.r38.cf3.rackcdn.com/group1/building5578/media/View_Looking_South.jpg>
<https://upload.wikimedia.org/wikipedia/commons/a/ae/State_Normal_School_2.JPG>